With the completion of three St. Lawrence Radiology Sportsman Modified Last Chance Showdowns Saturday night, six of the 10 remaining spots available in the Chevy Performance 75 have been filled.
Four provisional starters will file-in behind the Last Chance Showdown transfer cars on the Feature starting grid, making an even 36 drivers that will take the green for 75 laps around Oswego Speedway on Sunday as part of NAPA Super DIRT Week XLIX.
Tyler Murray, JJ Courcy and Nick Heywood emerged as LCS victors and were each awarded $500, courtesy of St. Lawrence Radiology.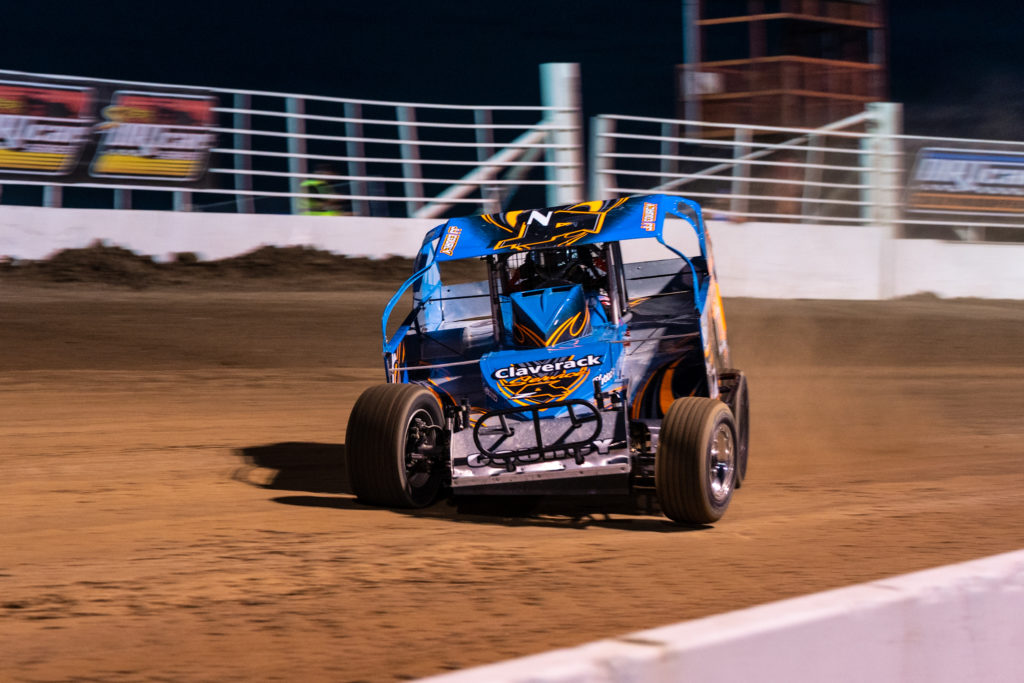 Murray missed out on the final transfer spot with a fifth-place finish in Heat #2 Friday night, but found redemption on Saturday by leading all 12 laps from the pole and picking up the win in LCS #1. Brendan Gibbons crossed the stripe second and took the final transfer spot from the race.
Courcy rolled off fourth on the starting grid after moving up one row on the initial start and ran away with LCS #2, getting around the front row and leading all 12 laps en route to the win. Richard Murtaugh come home second, punching his ticket into the big show Sunday.
Polesitter Nick Heywood wasted zero time from the jump of LCS #3, pulling out to a nice lead before being slowed down by multiple caution flags. David Boisclair started sixth and made his way to third on the first lap, then made the pass on Seth Zacharias for second four laps later. Heywood took the win and Boisclair went with him into the Sunday finale.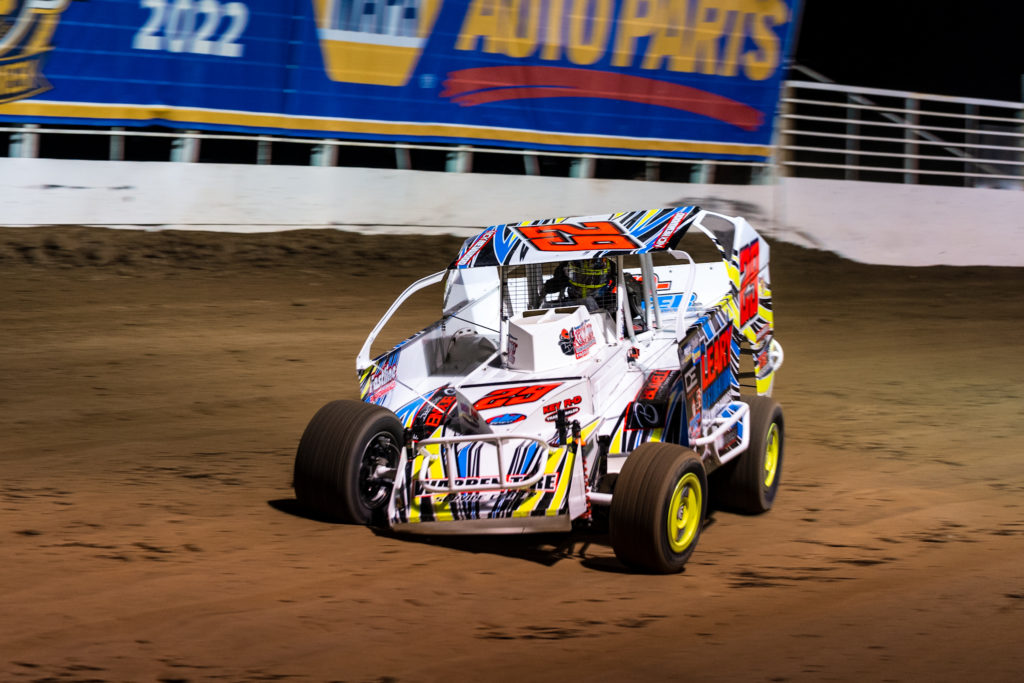 UP NEXT
The Chevy Performance 75 kicks off the on-track action at Oswego Sunday morning at 11am. The 36-car field will take the green in search of a $4,000 grand prize, preceding the DIRTcar Pro Stock 50 and Super DIRTcar Series Billy Whittaker Cars 200.
If you can't be at the track, watch every lap live on DIRTVision presented by Drydene.
RESULTS
LAST CHANCE SHOWDOWN 1 — 1. 1M-Tyler Murray[1]; 2. B24-Brendan Gibbons[7]; 3. 6-Robert Bublak[5]; 4. 04-Dale Gonyo Jr[13]; 5. 14X-Scott Duell[25]; 6. 99M-Brett Martin[11]; 7. 69-Brian Borst[8]; 8. 5KD-Kyle Devendorf[23]; 9. 99-Griffen Mansmith[26]; 10. 20-Bucko Branham[4]; 11. 48-Kearra Backus[21]; 12. 35T-Cameron Tuttle[3]; 13. 3H-Cole Hentschel[6]; 14. 5B-Brock Pinkerous[16]; 15. 7Z-Zachary Payne[2]; 16. 50-William August[9]; 17. 51-Tim Lafler[17]; 18. 28-Jordan Moden[19]; 19. 96-Robert Maxon[20]; 20. (DNS) 3-Justin McKay; 21. (DNS) 10-Michael Delormier; 22. (DNS) 19C-Brandon Carvey; 23. (DNS) 42-Daryl Nutting; 24. (DNS) 51B-Matthew Bourey; 25. (DNS) 63-Teddy Clayton Jr; 26. (DNS) T69-Travis Green
LAST CHANCE SHOWDOWN 2 — 1. Z4-JJ Courcy[6]; 2. 33-Ryan Murtaugh[12]; 3. 22S-Dylan Swinehart[8]; 4. 75-AJ Custodi[9]; 5. 17J-Brenton Joy[10]; 6. 5-Ryan Neiger[13]; 7. 01R-Robert Gage[17]; 8. 284-Jamie Kamrowski[11]; 9. 22-Nick Plumstead[14]; 10. 44C-Ed Downing[15]; 11. 11-Jeffrey Lutes[20]; 12. 1R-Ricky Thompson[2]; 13. 00-Beau Reeves[5]; 14. 14-Zach Arquiett[7]; 15. 13-Teddy Starr[23]; 16. 74-Kelly Smith[22]; 17. (DNS) 1D-Robert Delormier; 18. (DNS) 5D-Tim Devendorf; 19. (DNS) 10G-Austin Germinio; 20. (DNS) R19-Dale Caswell; 21. (DNS) 31B-Ryan Dolbear; 22. (DNS) 33XM-Rick Miller; 23. (DNS) 42A-Colby Adamczak; 24. (DNS) 49-Chris Jakubiak; 25. (DNS) 113JR-Frank Guererri
LAST CHANCE SHOWDOWN 3 — 1. 29-Nick Heywood[1]; 2. 02-David Boisclair[6]; 3. 17Z-Seth Zacharias[3]; 4. 22W-Noah Walker[4]; 5. R1-Riley Rogala[7]; 6. 32RS-Ryan Shanahan[21]; 7. 1F-AJ Lloyd[20]; 8. FOX28-Tyler Stevenson[5]; 9. 01-Zach Buff[17]; 10. 38S-Kevin Stevens[13]; 11. 00G-Joe Gosek[11]; 12. 2-Tyler Doxtater[2]; 13. 427-Carter Gibbons[9]; 14. 27-Jason Reome[15]; 15. 54-Fred Proctor[10]; 16. 79-Jeffrey Prentice[12]; 17. 52-Ron Proctor[22]; 18. (DNS) 1S-Andrew Smith; 19. (DNS) 6V-Tanner VanDoren; 20. (DNS) 9-Steve Schrader; 21. (DNS) 21K-Randy Chrysler; 22. (DNS) 72H-Kasey Hufcut; 23. (DNS) 111-Henry Desmoreau; 24. (DNS) 96JS-John Stowell