A week's worth of activities are planned for what drivers call the biggest event of the year
The city of Oswego will transform into a special haven for race fans in less than a month when Racing's Biggest Party makes its grand return for the 49th NAPA Auto Parts Super DIRT Week.
Campers will fill more than 900 spots around the historic Oswego Speedway and beyond. A plethora of fans from across the country will nearly double the city's population in a matter of days. And a familiar thunder will return for the first time in two years – the thunder of the best race car drivers in the country competing in one of the Northeast's most historic and prestigious motorsports events of the year.
"The excitement is crazy," said Jeff Hachmann, DIRTcar Director of Events. "Campsites are sold out already. The phone calls are coming in. There are businesses that want to be involved in our camper welcoming bag. The fans are calling and want parking and all the amenities that come with it. The excitement around this event is huge."
More than 300 drivers, among all four divisions (Super DIRTcar Series, DIRTcar 358 Modifieds, DIRTcar Sportsman and DIRTcar Pro Stocks), registered for NAPA Super DIRT Week in 2019 and Super DIRTcar Series Director Dean Reynolds said he expects to reach that number again.
"I think we're going to be really close to that number, even if the Canadian border doesn't open up, although we've been hearing notes on the contrary now that there might be some movement… we do hope so," Reynolds said. "I think we're going to be really close to that 300 number even without the border. That's exciting because several new teams have signed so. So far, more than 20 of them have never been there before (with still a month to go)."
Racing activity for NAPA Super DIRT Week at Oswego Speedway is set for Oct. 6-10 but the event encompasses the entire week – presenting more than $400,000 in total purse winnings throughout it.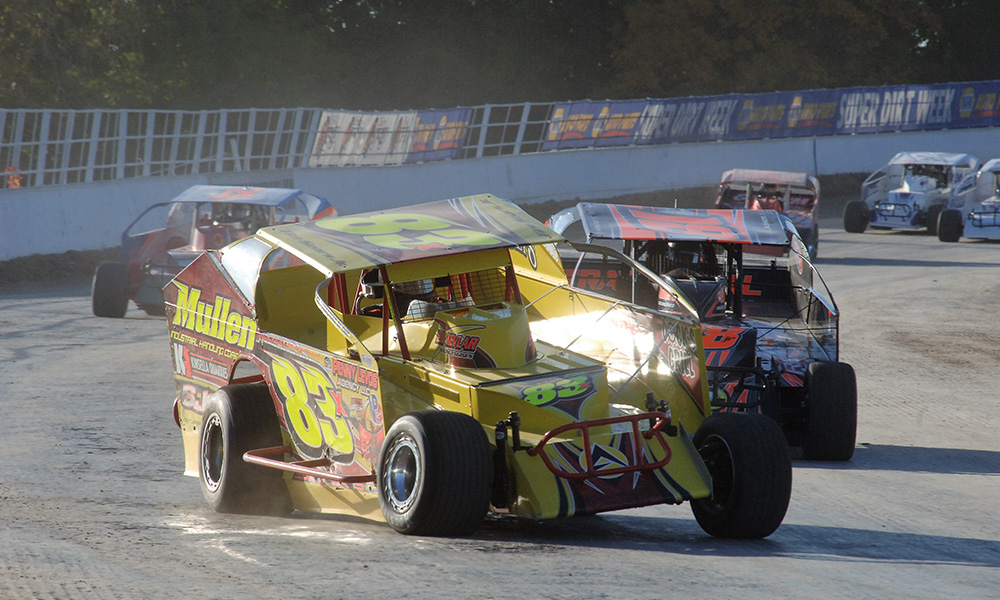 Campers will begin to move in on Sunday, Oct. 3, while race teams take their turn on Monday, Oct. 4.
Before NAPA Super DIRT Week officially kicks off on Wednesday, all eyes will be on Brewerton Speedway Tuesday, Oct. 5, for the Demon 100. The race is the final chance for a Super DIRTcar Series and DIRTcar Pro Stock driver to earn a NAPA Super DIRT Week guaranteed starting spot.
"I think everyone that follows this deal puts about all the effort you can muster into any of these races and so on," said Jimmy Phelps, driver of the #98H Big Block, who is still looking to lock-in. "It is certainly nice knowing you are locked in. If for some reason we lose some provisionals prior to that due to failures or a rough night, you're not going to be chasing your tail. It creates a comfort level."
Then, the fun commences on Wednesday with "DIRTcar Day" taking over the city of Oswego. Everyone is encouraged to wear their favorite racing attire and attend the fan-favorite NAPA Super DIRT Week Parade through the streets at noon (ET), featuring several cars competing in the event. Directly following the parade there will be a special announcement made at city hall with Oswego City Mayor William Barlow.
There will be a three-hour practice for all divisions later in the day before 358 Modified and Sportsman drivers head south to Weedsport Speedway to compete in the Super DIRT Week Kickoff Party race.
Oswego Speedway will host practice and Time Trials for the Super DIRTcar Series and 358 Modifieds on Thursday, Oct. 7, before drivers and fans will return to Brewerton Speedway later in the day for the Hurricane Harvey 75, again featuring the 358 Modifieds and Sportsman.
Friday will commence day-long activities at Oswego Speedway with practice and Time Trials for the Sportsman and Pro Stocks, along with Qualifying Heats for all divisions.
It all builds to Saturday and the first main event of the week. The day starts with practice and Last Chance Showdown events for all divisions before the $20,000-to-win DIRTcar 358 Modified Salute the Troops 150 (at 5pm). The excitement won't end with the Feature, too. Following the action on track will be the Super DIRT Week Celebration at 7pm (ET), putting the "party" in Racing's Biggest Party with a band and fan activities.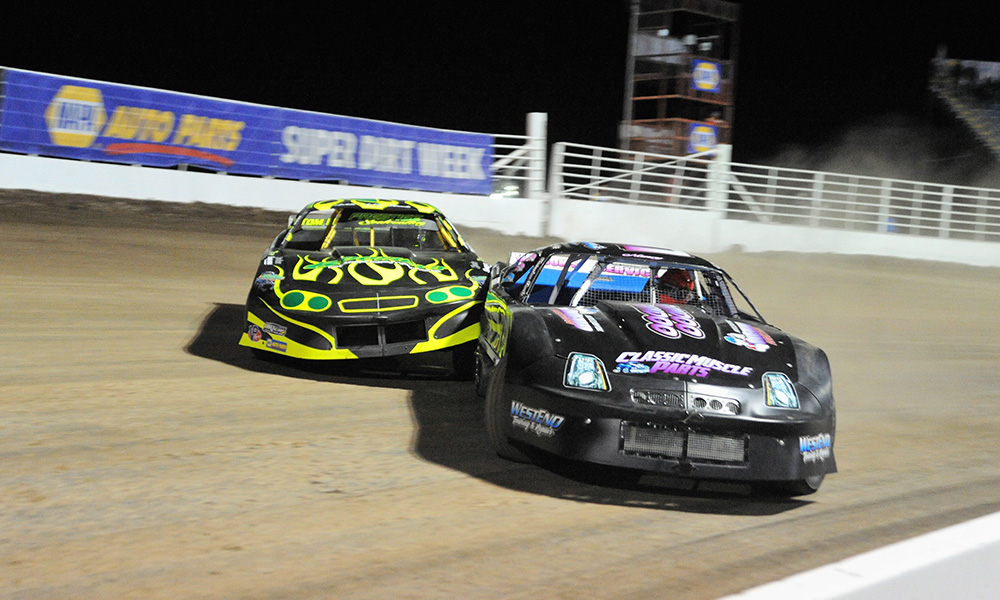 Then, Sunday, Oct. 10. The day.
The DIRTcar Sportsman Chevrolet Performance 75 will kick off racing for the day at 11am (ET) with the Super DIRTcar Series Top-30 autograph session at noon. The DIRTcar Pro Stocks 50 is scheduled for 12:30pm, setting the stage for the main event of the week – the $50,000-to-win Billy Whittaker Cars 200 (at 3pm).
The best Big Block Modified drivers in the country – and beyond – including the likes of seven-time Super DIRTcar Series champion Matt Sheppard, 2019 Super DIRT Week champion Mat Williamson, NASCAR Truck Series star Stewart Friesen, four-time Billy Whittaker Cars 200 champion Billy Decker and more, will battle wheel to wheel for the most prestigious Big Block win of the year.
"If you're a racer, a dirt modified racer, you want to be a part of Super DIRT Week," Decker said. "Just because it's a big event; it's special; the history of the event. Super DIRT Week can be very taxing at times but there is no better feeling when you leave Super DIRT Week and have won.
"When you win that race, your name was in the record books. That is flat-out special. It is just special. It's our biggest race. To me, it is the biggest race."
Make sure to download the Super DIRT Week App for all the information you need on the event – maps, schedules, news and more. To purchase tickets, CLICK HERE.
If you can't make it to the track, you can watch the entire week of racing, from Oswego Speedway, Brewerton Speedway and Weedsport Speedway, live on DIRTVision – either online or with the DIRTVision App.